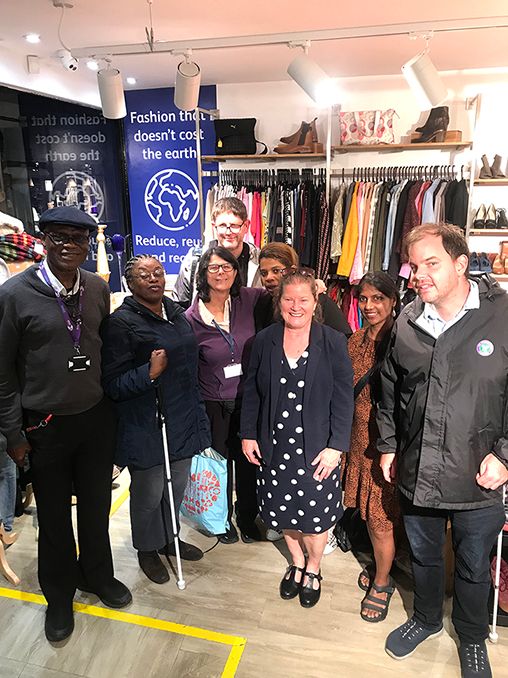 Working Age Forum (WAF)

The Working Age Forum is for all visually impaired people who are in work or seeking employment.
The Forum helps the members of four South West London visual impairment organisations to meet like-minded people and have time to share ideas and problems and feel less isolated.
Education and work-related content are generally included in their events – for example, they have had a presentation from the Department for Work and Pensions (DWP). They Forum discussed changing career due to sight loss and the London Sight Loss Council gave a presentation. They have also outlined the many types of blind sports.  
---
Next WAF:

WAF, Croydon Vision
Tuesday 17th October, 6:00pm
The next WAF meeting will be all about independent living and cooking with Shalini. Don't forget to book your place. For more details and for registration, phone 0208 605 0060 or our office mobile 07442 394472. Or email kab@kingstonassociationforblind.org. Held at Croydon Vision, Bedford Hall, 72 – 74 Wellesley Road, Croydon, CR0 2AR.

---

Other useful organisations

Blind Ambition
Blind Ambition aims to improve the lives of people with sight loss. Amongst their many services they provide workshops on: health and wellbeing, benefits (including economic wellbeing) and education and employment.

Website: www.blindambition.org.uk
Telephone: 0121 529 1786
Email: info@blindambition.org.uk