---
Kingston Council
The Kingston Council is the place where people with visual impairments, who live in the Borough of Kingston Upon Thames, can access services such as help with obtaining housing benefits and how to pay less council tax. They also have specialists who teach the blind how to be more independent by offering lessons on daily life activities such as cooking, cleaning and mobility to travel independently.
They also provide a service called 'Direct Payments', which, after a needs and income-based assessment, the Council will advise whether you are eligible for a sum of money that will be paid towards a Personal Assistant (PA), who can cook, clean and go shopping for you if needed.
How to access their services:
• Go to the council website www.kingston.gov.uk
• Click on 'Adult social care' section www.kingston.gov.uk/adult-social-care
• Click on 'Social care assessments' and then 'Request an assessment'. www.kingston.gov.uk/request-assessment
• Alternatively, you can phone Adult social care directly on 0208 547 5005 or write an email to adults@kingston.gov.uk.
---

Kingston Centre for Independent Living (KCIL)
KCIL help people in three different ways:

1. Visually impaired people who, after being assessed by the Kingston Council, have received a 'Direct Payment' and would like to find a Personal Assistant (PA) through an agency or someone the person already knows. The centre helps with drafting the contract and make sure everything is legal and under control.

2. Membership in order to get certain benefits. The membership costs £12 a year and it gives the opportunity to have coffee mornings with other people with sight loss, annual outings, conferences and much more. Note that you do not need to be a member in order to access help find your PA.

3. Advocate for people with visual impairments that are having accessibility issues due to the malfunctioning of a feature in the Borough, such as an uncontrolled traffic light, a broken escalator or automatic door, or any other public feature that is not working.
How to access their services:
In order to access their services you can call the centre on 0208 546 9603, or access the website link: kcil.org.uk, or email: enquiries@kcil.org.uk.
KCIL membership information page: kcil.org.uk/membership
KCIL membership form: docs.google.com/forms
Useful links provided by KCIL:
Kingston council's Paying for my support page: www.kingston.gov.uk/payingforsupport
Financial assessment calculator: kingston.mycostofcare.com/OFA
---

Surbiton Blind Club
Surbiton Club for The Blind has served the visually impaired for more than 70 years. It meets fortnightly at Surbiton Hill Methodist Church and the meetings are from 2.00pm – 4.00pm. Transport can be provided to those who live in Surbiton and Chessington. However, if people live outside these boroughs, they must arrange their own transport. The only requirement to be part of the Club is to be registered blind or partially sighted.

The Club has a varied programme of activities including speakers who talk about interesting topics, music, day trips and an annual Christmas lunch. At each meeting, a good old afternoon tea is served. Each activity costs £5, not including day trips which cost more depending on what they consist of.
How to access their events:
If you would like to become a member, you call Mike Bibby on 0208 399 8596. Their premises are in the Surbiton Hill Methodist church, 39 Ewell Road, Surbiton, Surrey, KT6 6AF.
---
Connected Kingston
Connected Kingston is a site dedicated to helping Kingston residents find local activities and navigate local services. It is run by the Royal Borough of Kingston Council and Kingston Voluntary Action in conjunction with local charities and statutory organisations.
How to access their services:
Phone: 0208 255 3335, Website: connectedkingston.uk, Email: info@connectedkingston.uk
Active for All
On the Connected Kingston 'Active for All' page, you will find a range of inclusive sports opportunities suitable for people living with disabilities within the Kingston area.
connectedkingston.uk/collections/active-for-all
---
Sight and Hearing Service - Local information about the Sight and Hearing Service within the Borough.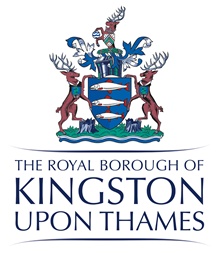 Eye Clinic Liaison  Officer (RNIB)- Sabeena Weyhenage - Mobile 07864 936720
Vision Foundation - London's sight loss charity. We change lives and we save sight.

easyfundraising - Shop online with over 3300 retailers and a free donation will also go to KAB.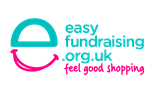 RNIB - See Differently.  UK's leading sight loss charities and the largest community of blind and partially sighted people.


Thomas Pocklington Trust - A charity committed to increasing the awareness and understanding of the needs of people with sight loss and to developing and implementing services which meet their needs and improve lives.

Visionary  - A membership organisation for local sight loss charities.

Connected Kingston - A website where Kingston residents can find local services and activities to help them feel more involved in their community, meet new people and make some changes to improve their health and wellbeing.

London Vision  - Supporting blind and partially sighted people who live, work and study in London.

Macular Society  - Support and information for everything to do with macular disease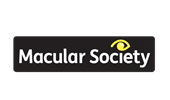 Calibre  - A National Charity providing a subscription free service of unabridged audio books for both adults and children.

Seeing Ear - A National Accessible Library for people with a visual impairment, providing accessible format books at no cost to the user.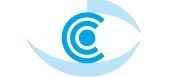 Cobolt Systems - Helping you achieve an independent lifestyle

Humanware - See things differently

Partially Sighted Society - Helping people with a visual impairment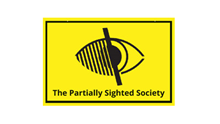 Dolphin - Home of Guide and SuperNova.

Optelec - Life is worth living  .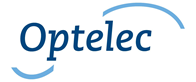 Age UK - Trusted Traders - Find a checked and vetted trader

British Wireless for the Blind - Providing the joy of sound along with companionship of radio.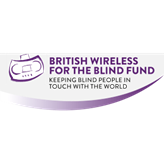 Research Institute for Disabled Consumers - Working towards an inclusive and accessible life for all.

Braille Chess Association - Their aim is to encourage and support the playing of chess at all levels by blind and partially sighted people.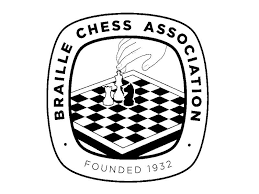 BBC Radio 4, In touch - News, views and information for people who are blind or partially sighted